We have prepared many goods in the motif of the Conference Tower, which is the landmark of Tokyo Big Sight. These goods can only be purchased at Tokyo Big Sight. It will be a great memento of your visit and a souvenir for your family and friends.
Service Corner (Entrance Hall 2F)
Cheese cake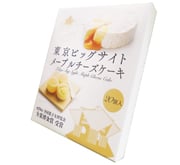 Maple syrup and camembert cheese cake. Our most popular choice. There are 20 cup cakes.
Baked Chocolate
You can enjoy the light taste of chocolate.
Manju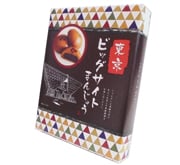 Japanese seamed cake with sweet red bean filling Mark of Conference Tower is printed.
"Odaibanana" Cake (Banana Flavor)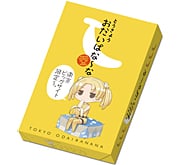 Cream filled Banana Cake. The cute character features a all ODAIBANANA products.
Beans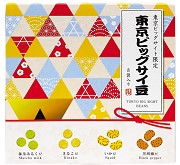 You can enjoy various flavors with 4 types of beans snack: matcha milk, kinako, squid, and black pepper.
Petit cream puff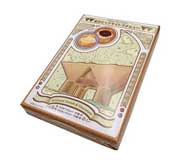 A set of bite-sized Petit cream puffs. Contains 10 pieces each of chocolate and custard cream.
Okunomatsu Tokubetsu Junmai Namachozo Shu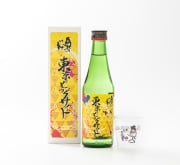 Japanese sake collaborated with Nihonmatsu city in Fukushima prefecture.
You can enjoy the mild aroma, deep umami, and taste never tire of even as hot sake.
Mug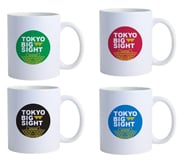 It comes in 4 colors (red, green, blue, and black) Useful at an office and home.
Tote Bag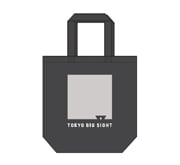 Tote bag with Tokyo Big Sight 's logo.
Pin Badge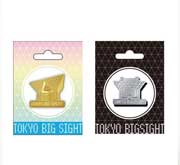 It is an original badge with the motif of the conference tower. It comes in "gold" and "silver".
Magnet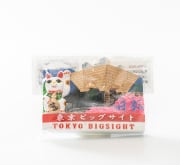 It's a magnet of conference tower with Mt. Fuji, a beckoning cat, and cherry blossoms, which are preferred by overseas customers.
ECO Bag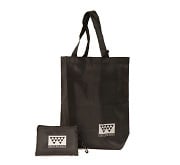 A compact eco bag that can be folded and stored in a pouch. It is A4 size and fits the handouts at the exhibition hall.
Towel handkerchief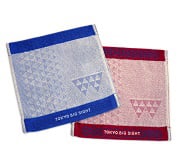 A jacquard towel handkerchief made in "IMABARI" which is famous as a towel producing area. It comes in red and blue.
Dry T-shirt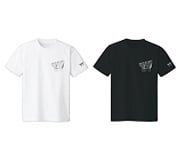 A dry T-shirt with an illustration of Tokyo Big Sight on the front and sleeves. It is a polyester material with sweat absorption and breathable quick-drying function. It comes in white and black.