We have prepared many goods in the motif of the Conference Tower, which is the landmark of Tokyo Big Sight. These goods can only be purchased at Tokyo Big Sight. It will be a great memento of your visit and a souvenir for your family and friends.
Service Corner (Entrance Hall 2F)
Cheese cake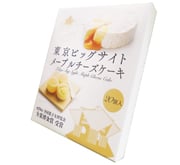 Maple syrup and camembert cheese cake.Our most popular choice.There are 20 cup cakes.
Big Sight Manju
Japanese seamed cake with sweet red bean filling Mark of Conference Tower is printed.
Mini Tokyo Big Sight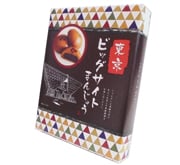 Chocolate Crunch.Our packaging design reflect the landmark conference tower.
Big Sight Mug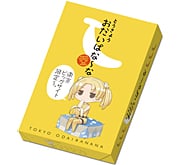 It comes in 4 colors (red, green, blue, and black) Useful at an office and home.
TOKYO ODAIBANANA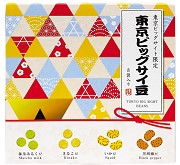 Cream filled Banana Cake.The cute character features a all ODAIBANANA products.
Tokyo Big Sight Tote Bag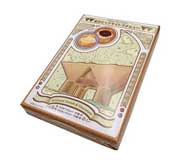 Tote bag with Tokyo Big Sight 's logo